This week definitely goes down as the worst one so far in the great scheme of this house build, so what's a girl to do?? Well if you heed the wise words of Hannah Montana you "
BUILD A BRIDGE AND GET OVER IT!"
Ok, so in an attempt not to dwell on the negative, I'm indulging myself in a little "fantasy house building" today...So actually it's not a bridge I'd like to build Hannah, how about this fab swimming pool for an extension! A little bit of daydreaming never did any harm did it?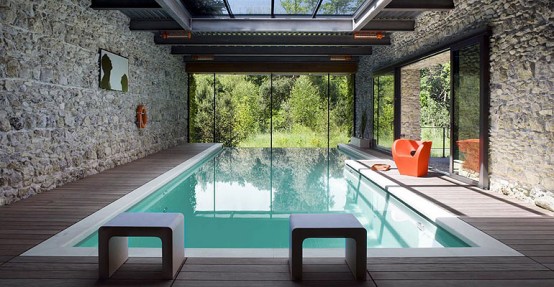 This pool is now officially added to the wish list along side the
spiral stair slide
and the
tree house
....cracking house that would be!